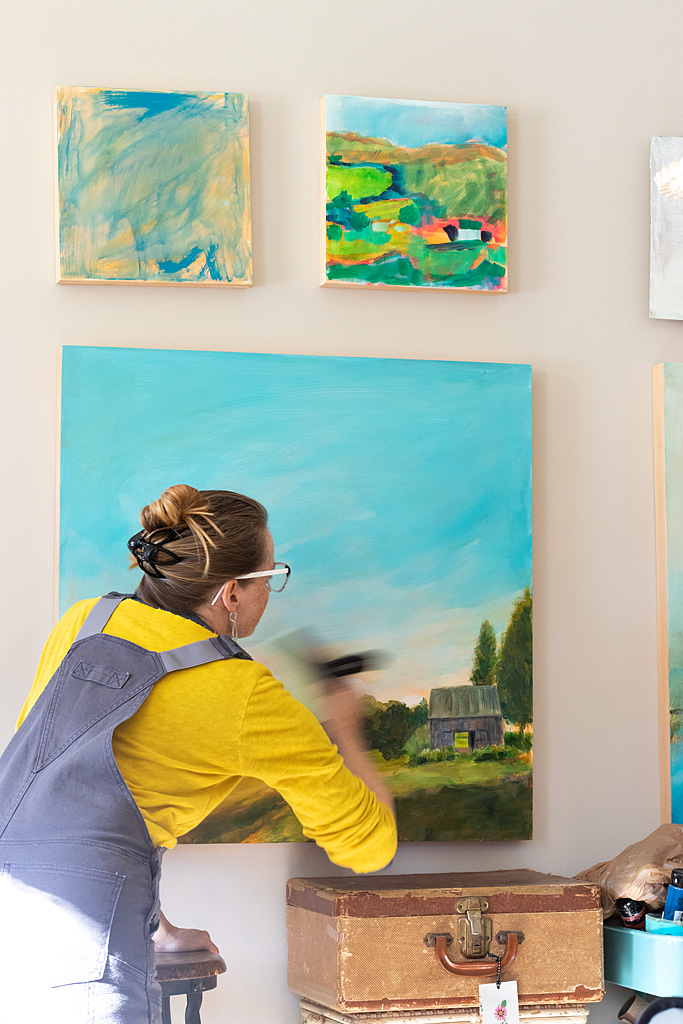 ABOUT ME
I am a maker of art with ink, paint, paper, old prints and canvas.
A Plein air painter when the weather allows.
A sewer and up-cycler of new and found textiles.
A thrift store regular (they know my name).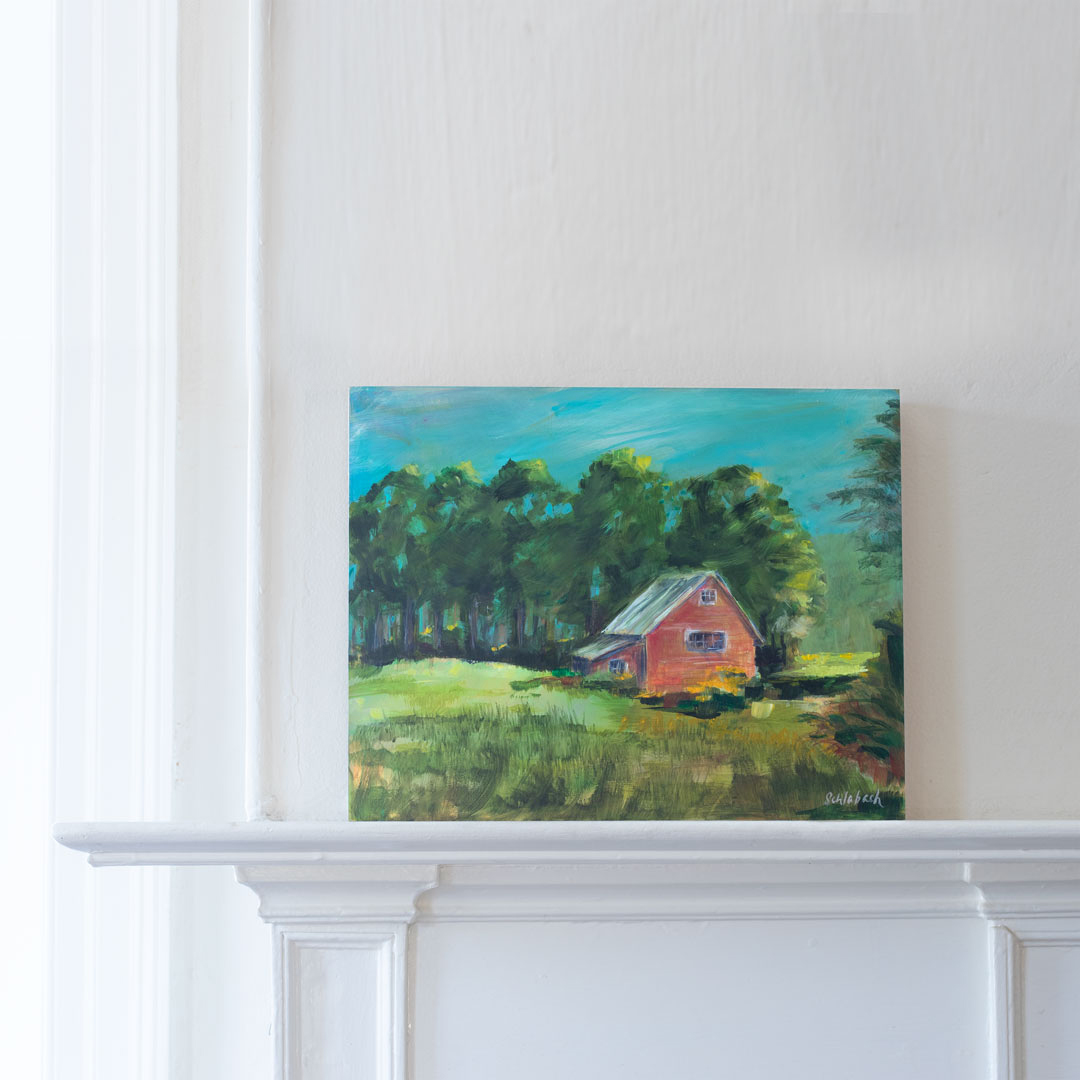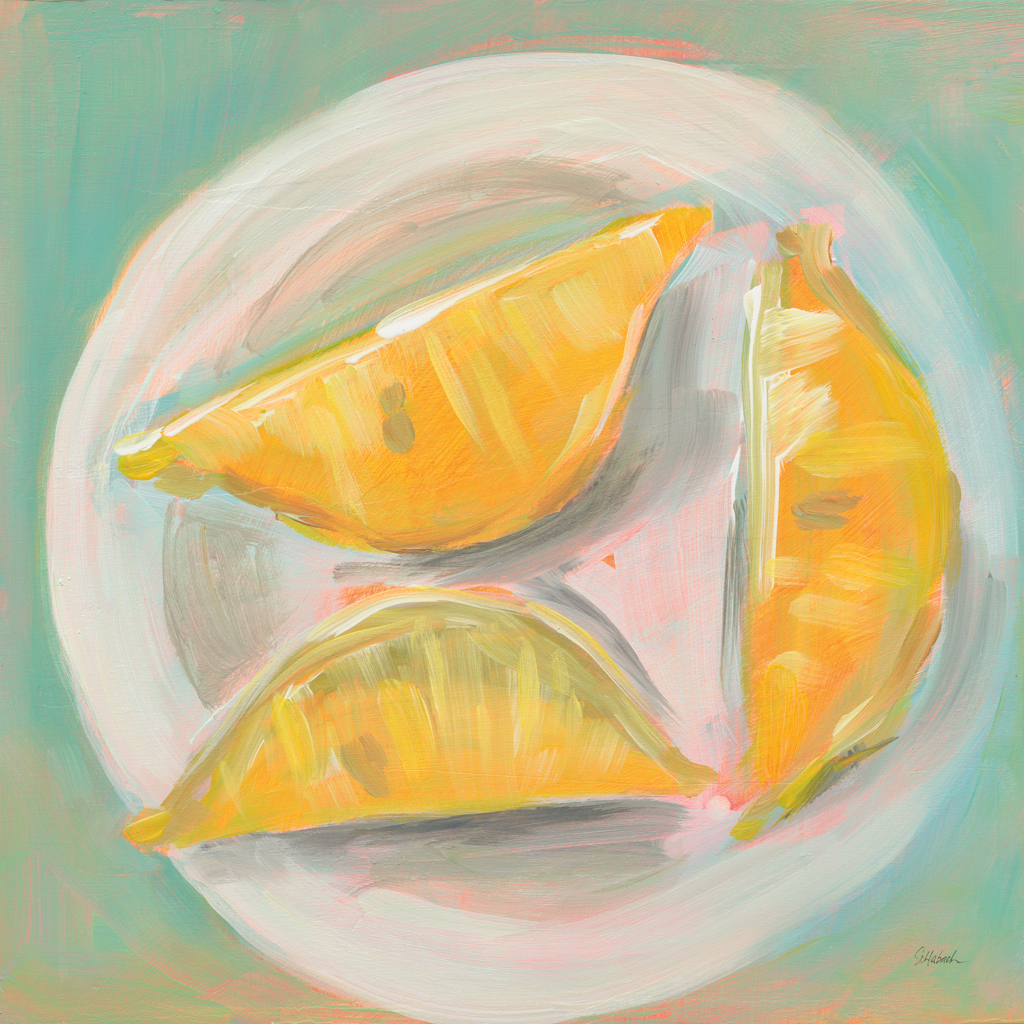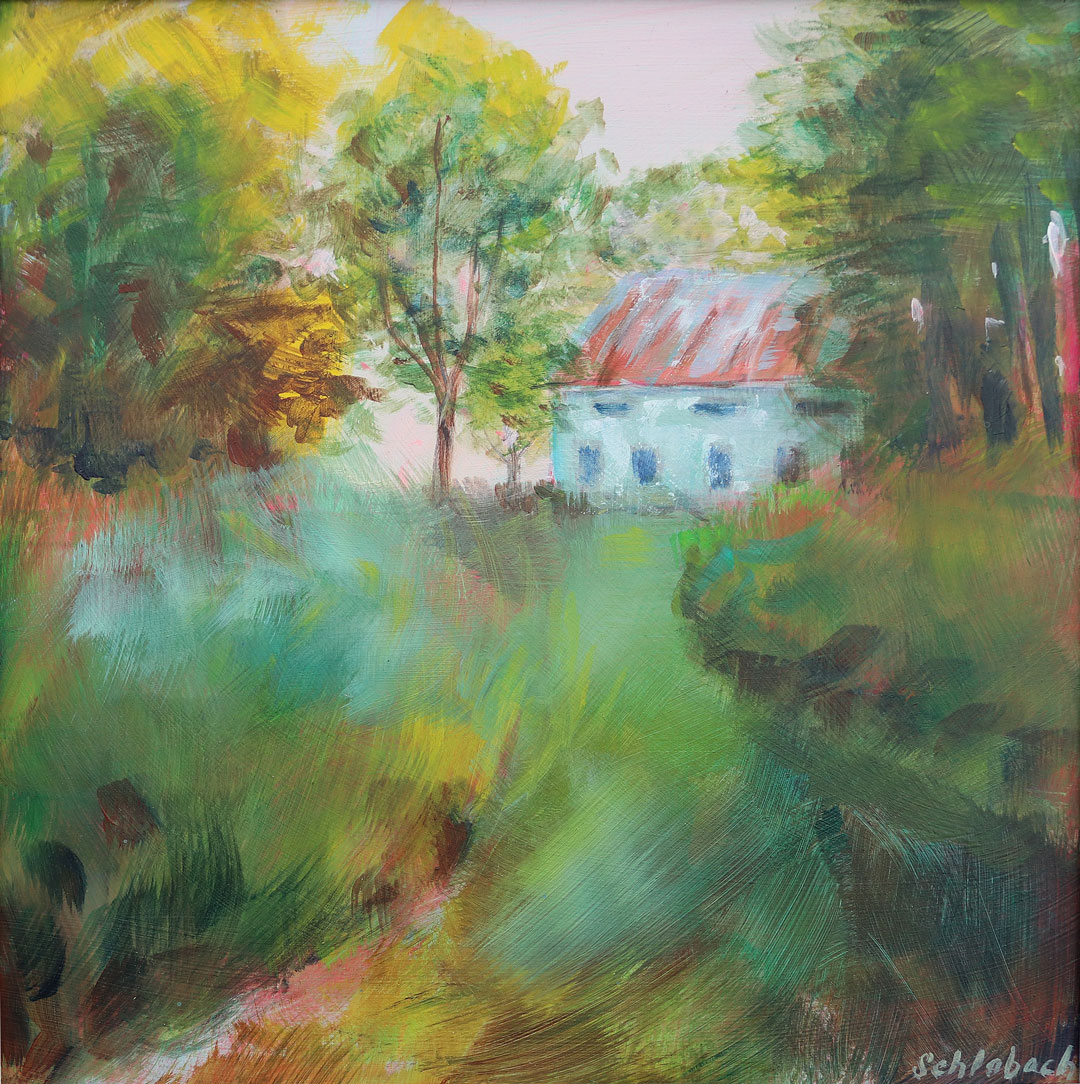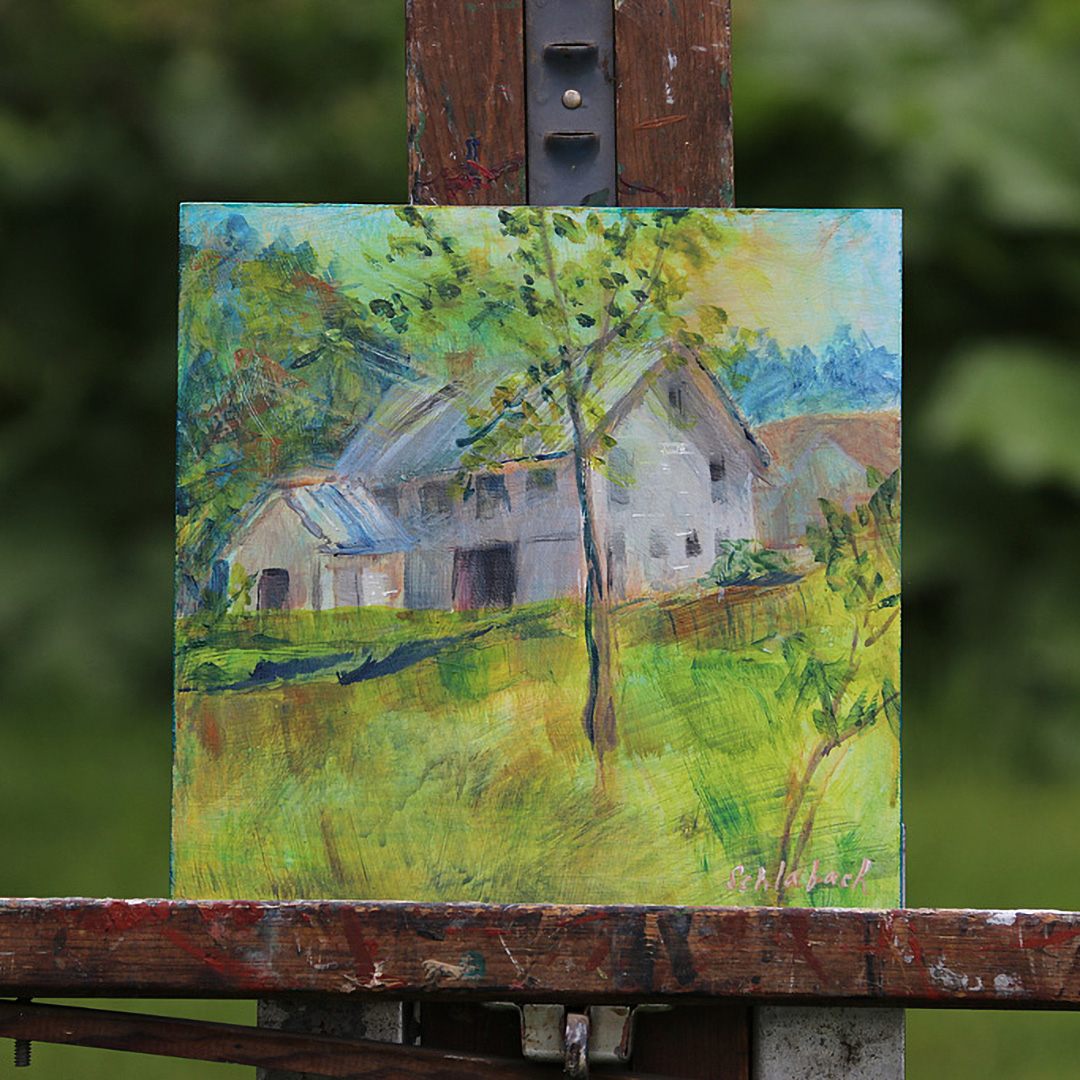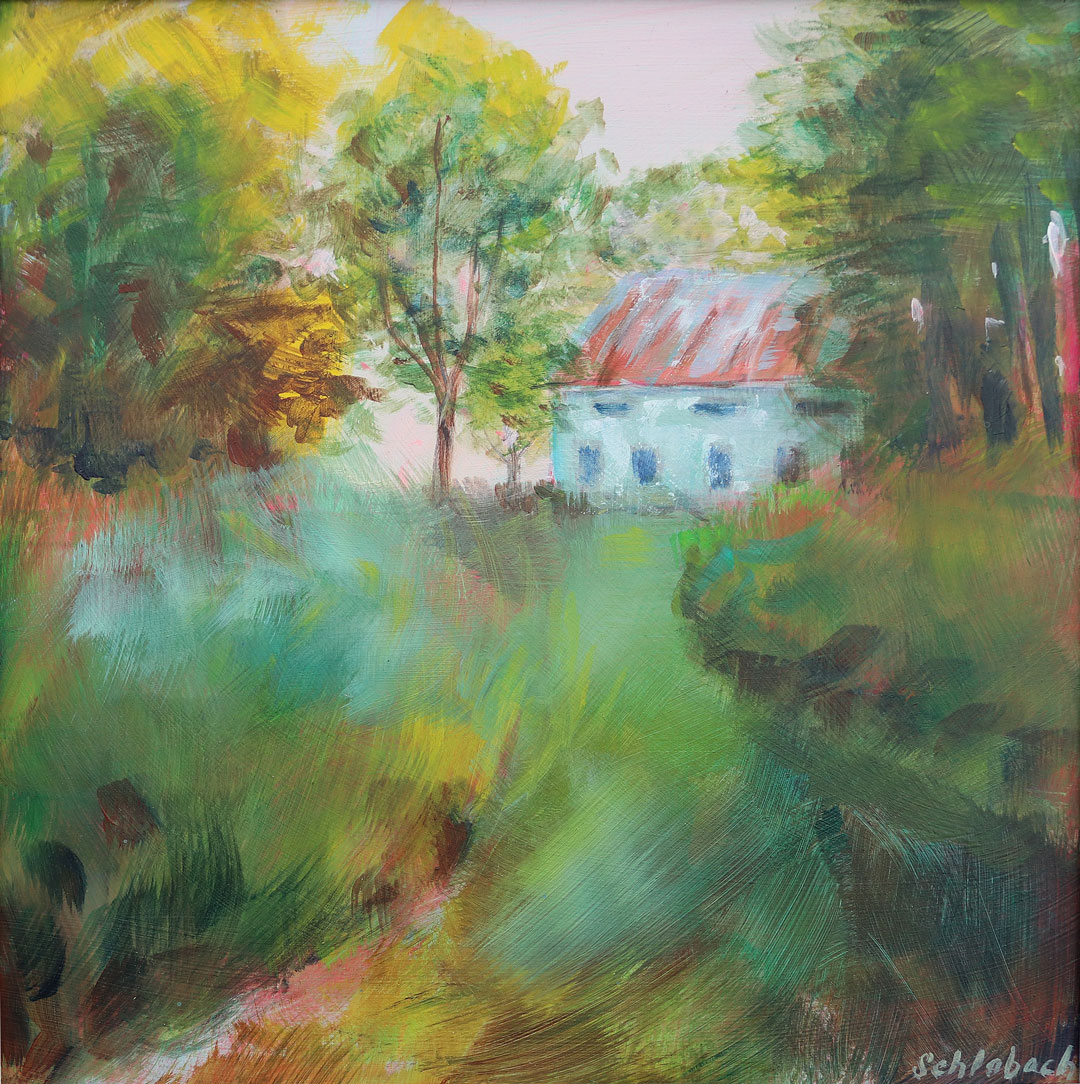 Age of My Daughter: 20
She loves old pickup trucks and is starting a new chapter of her studies in Montana. She likes working cow ponies and can win a Poetry Slam in a pinch.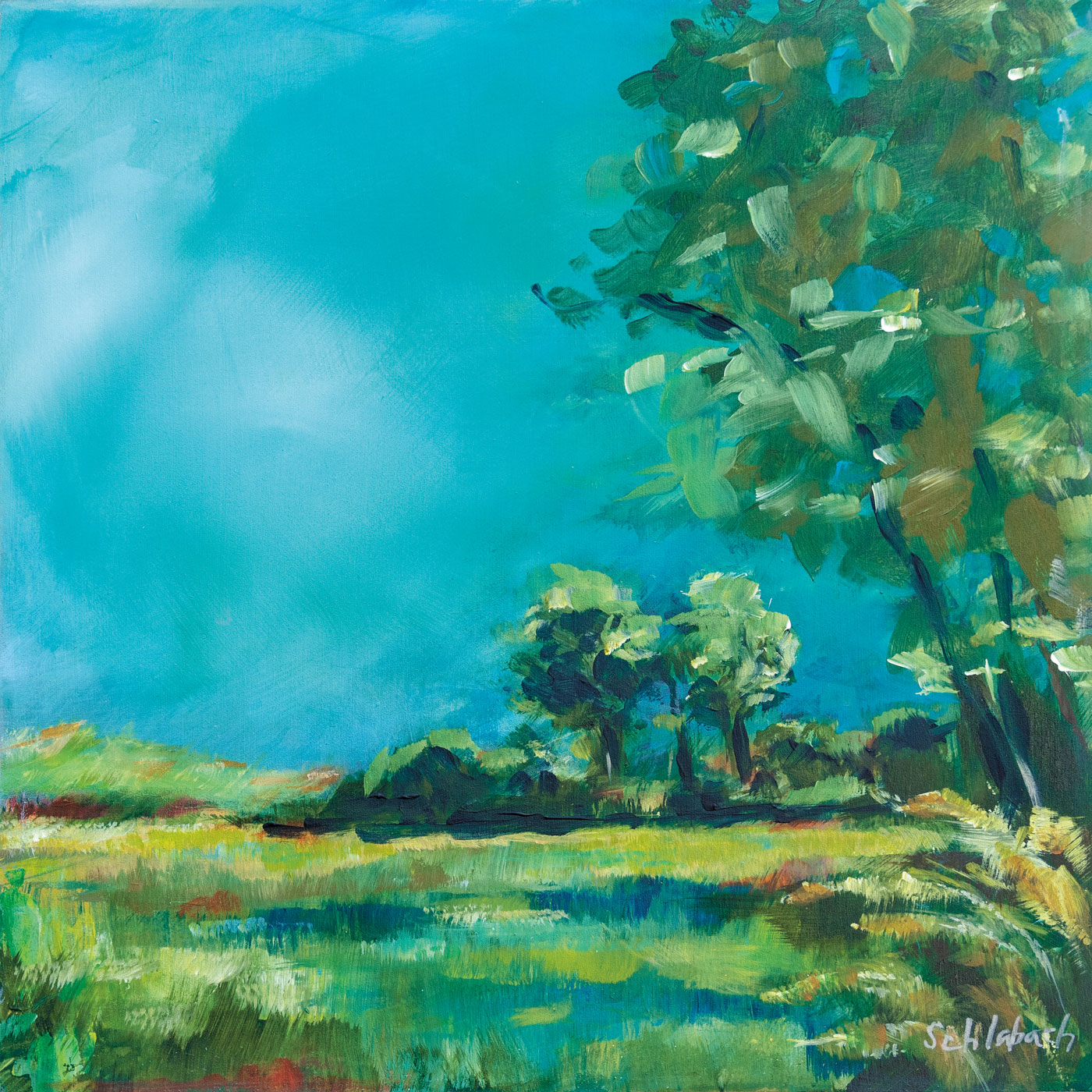 Years Married: 30
To a writer, sour-dough baker, bicycle enthusiast, champion of all things humanities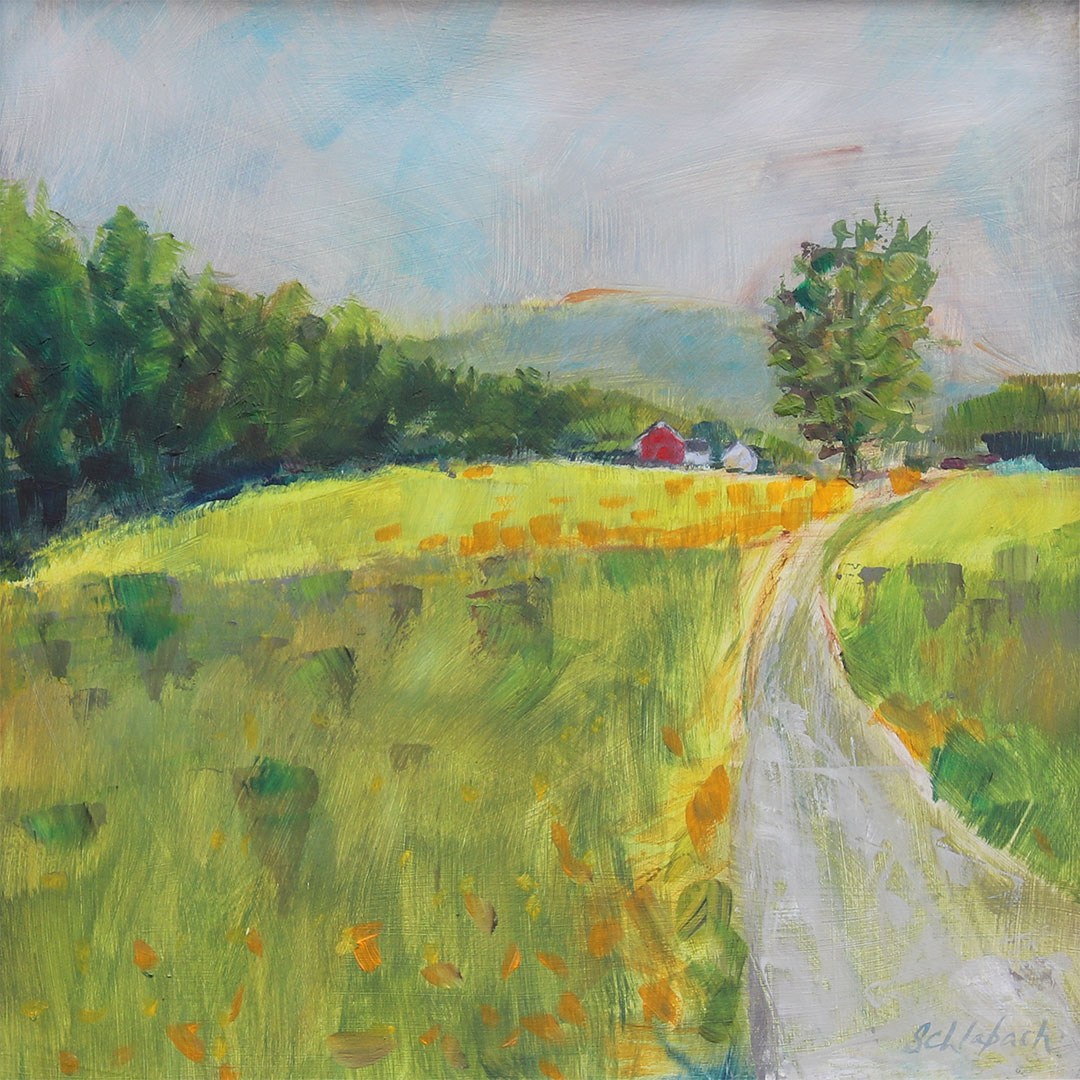 Dog Mom: 2
Times a day I walk our old doxie-mix rescue dog, Grady.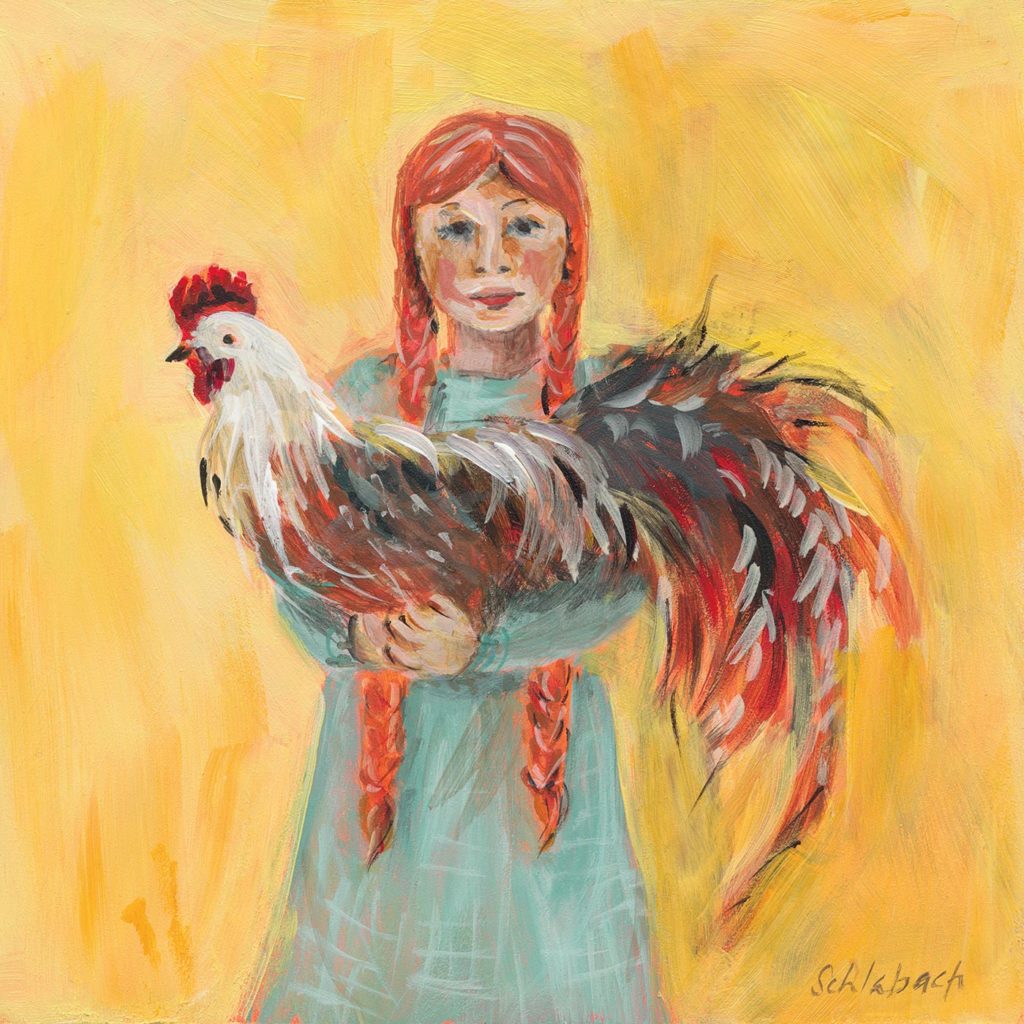 Giving Back: 4
Number of places I currently donate time or hire out as a freelance designer.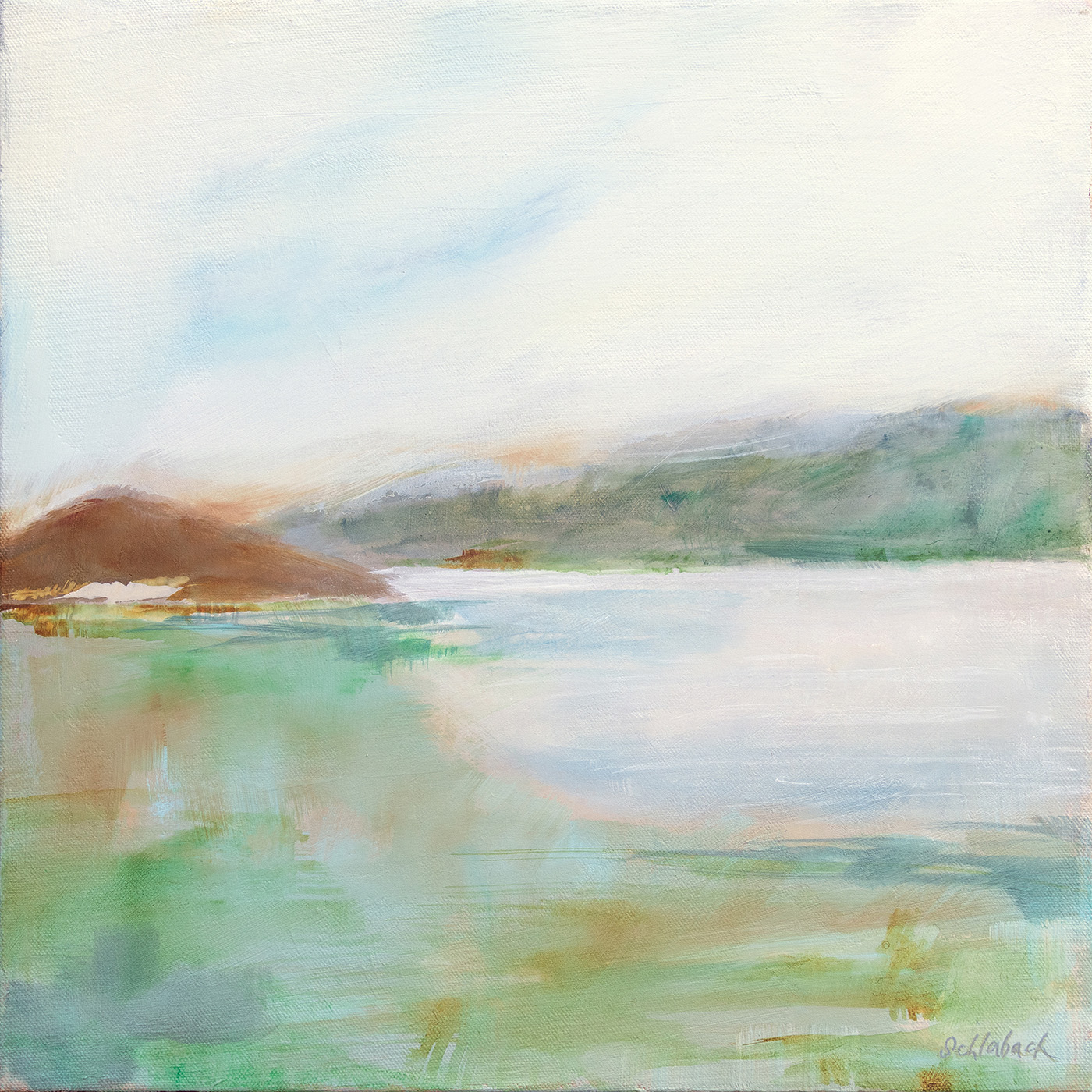 Months of the year: 5
When it's warm enough for me to paint en plein air. (I work in acrylics.)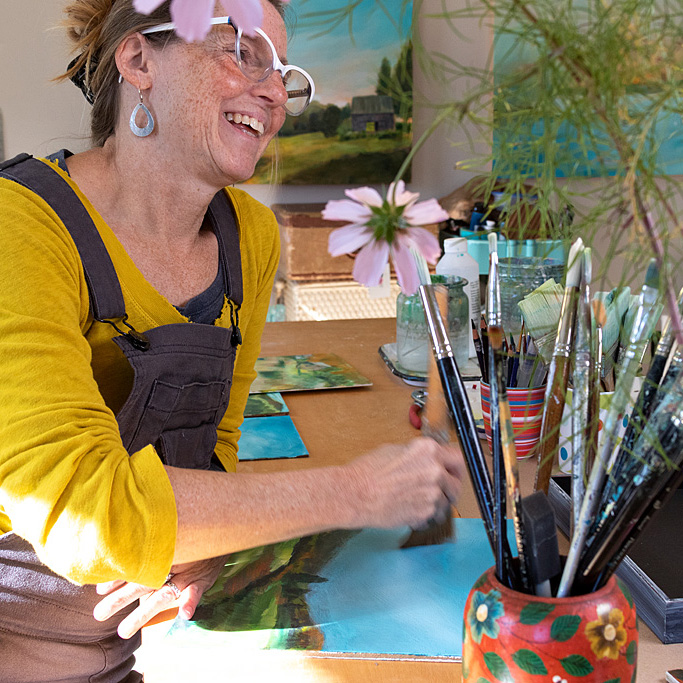 Making Music: 3
 Number of chords I can play on the ukelele.
Home Sweet Home: 29
Number of years I have lived in Vermont
a little story
Ring that bell
"I had been my whole life a bell, and never knew it until at that moment I was lifted and struck."
— Annie Dillard (Pilgrim at Tinker Creek)
Recently I was reminded of a galvanizing moment in my life. I was talking with Ryan about it, when he remembered this Annie Dillard quote. A quote that rang true.
Back to the galvanizing moment.
We were visiting my parents who were living in London for a few years. It was September of 1999. We reveled in London's pleasures for a few days and then drove south to Lewes, near the famous cliffs of Dover, to visit the home of Bloomsbury artists Vanessa Bell and Duncan Grant. It was balmy in England and the roads were lined with inky purple elderberries. The fields were the color of caramel.
Charleston, the house Vanessa and Duncan began to occupy in the early part of the 20th century, is now a restored historic site, open to visitors.  Nothing prepared me for how I'd feel upon entering Charleston.
Annie Dillard's words describe the exact feeling. Until then I had put my creative life on hold with excuses. Each surface of the house was decoratively adorned with paint or textiles or collage. Even book spines were painted. And the garden was an extension of this artful exuberance. I felt a sense of urgency that now was the time to start, not the time to wait until it was convenient. That urgency hasn't left me, though it's been expressed in a variety of ways. For me the act of creative expression is a very elemental thing, and when making or imagining something I feel the most alive, bell ringing and ringing and ringing and ringing.
These days I spend my time working with a diverse and colorful cast of artists.
Most days I make art myself. Or create an artful garden. Other days I direct and aid in the development of art for Wild Apple. And when I can I sew something or build something. Whenever possible I weed the garden or dig in the dirt.
In between, I am thinking about what makes home.
In 2017 we bought this old brick house and spent 13 months routing out the mouse nests, opening up a few walls, stripping acres of wallpaper, tearing out falling ceilings and repairing plaster walls. Then we sanded uneven floors on our hands and knees. And thousands of other difficult—yet satisfying—tasks.
We set about thinking of it as a 2400 square foot art project.
We hired two carpenters, an electrician and a plumber to do what we couldn't do ourselves. And now we live inside the result of all that labor. We're keeping the mice at bay, and cooking, gardening, writing and making art…ripples outward of that 1999 September day at Charleston.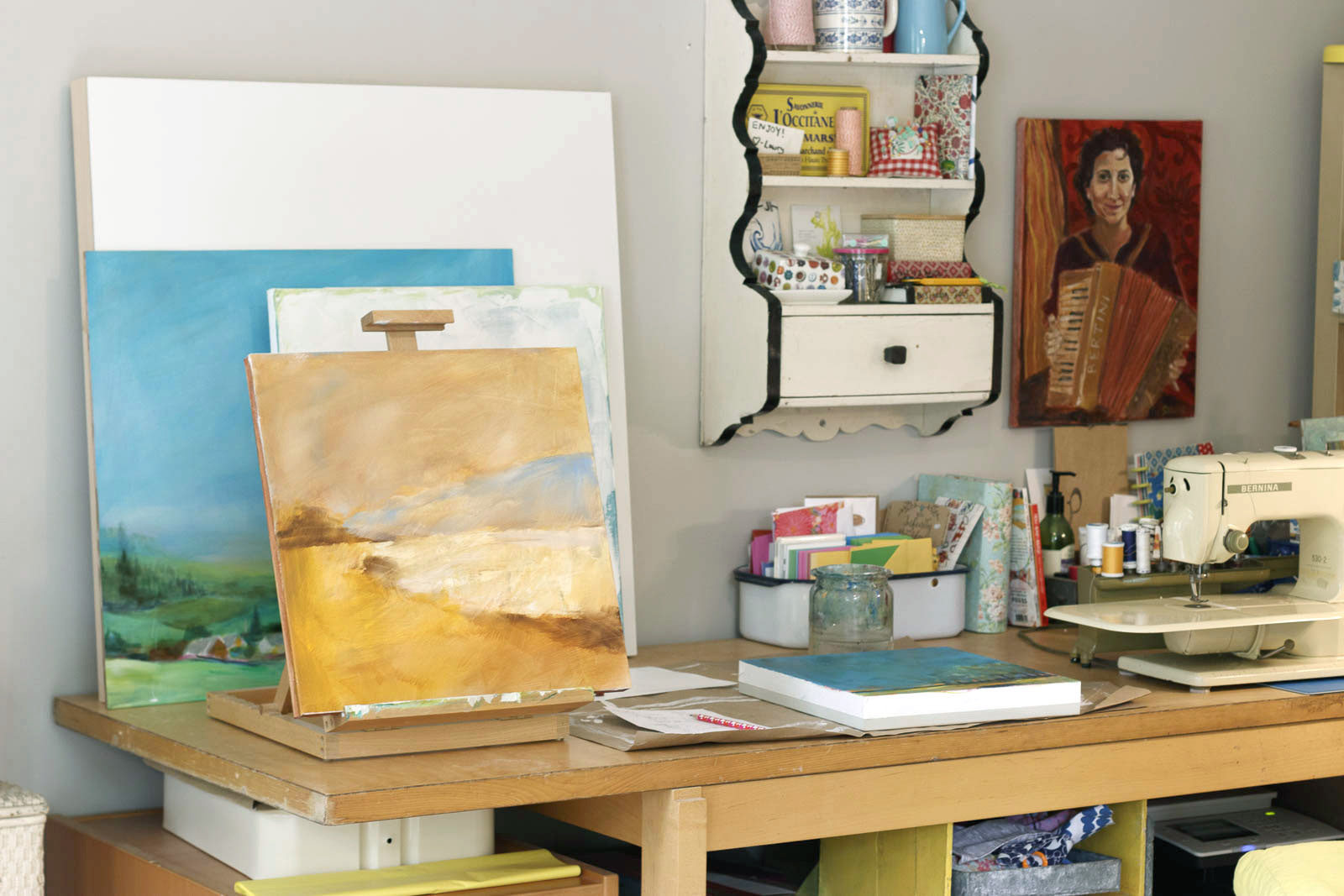 Work with me
I provide design services, copywriting, and photography for businesses and non-profits.

---

I give creative coaching and offer art and upcycling workshops.

---

I meet deadlines! Let's talk about your project and I'll give you a quote.