My studio is the former taproom in an 1830s brick house in rural Vermont.
But my favorite studio is under the sky where I get started on most of my paintings. The French call this en plein air, meaning in the open air. My brother gave me an old easel and it accompanies me around the back roads and hillsides near my home. In 2022 I started painting from the bed of our old pickup truck (I saw the Irish artist Elizabeth Cope doing this on the pages of Faire magazine and had to try it). I spend the winter months finishing my summer paintings, and creating dreamscapes that are composites of the places I've been fortunate to go. I work in slow-dry acrylics by Golden Paints and use wide hardware store brushes and Rosemary artist brushes. Just love them!
 
register!
These in-person workshops will be held in Pomfret, Vermont, at Artistree Community Art Center.
Artful Visible Mending, September 30, 2023
Warhol's Watercolor and Inkblot Method, October 28, 2023
Shop My Art
Available work from my studio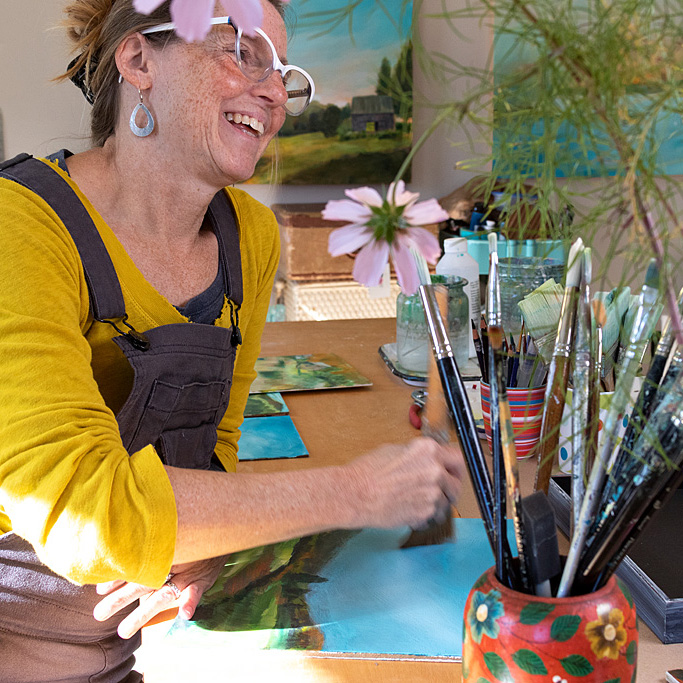 Paint, camera, words.
A plein air painter when the weather allows.
Behind the camera finding visual stories all around me.
Putting words to page.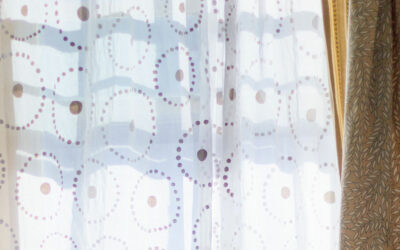 It was 10 below zero when I woke up this morning. The sun is shining so bright I need to pull the shade to avoid squinting. And layered over an ordinary March morning is this ceaseless ache for the anguish across the globe.  Moments in Ukraine—described by...
read more
Follow Along
Want a little blue sky in your inbox?
I send emails when the stars align (every so often).