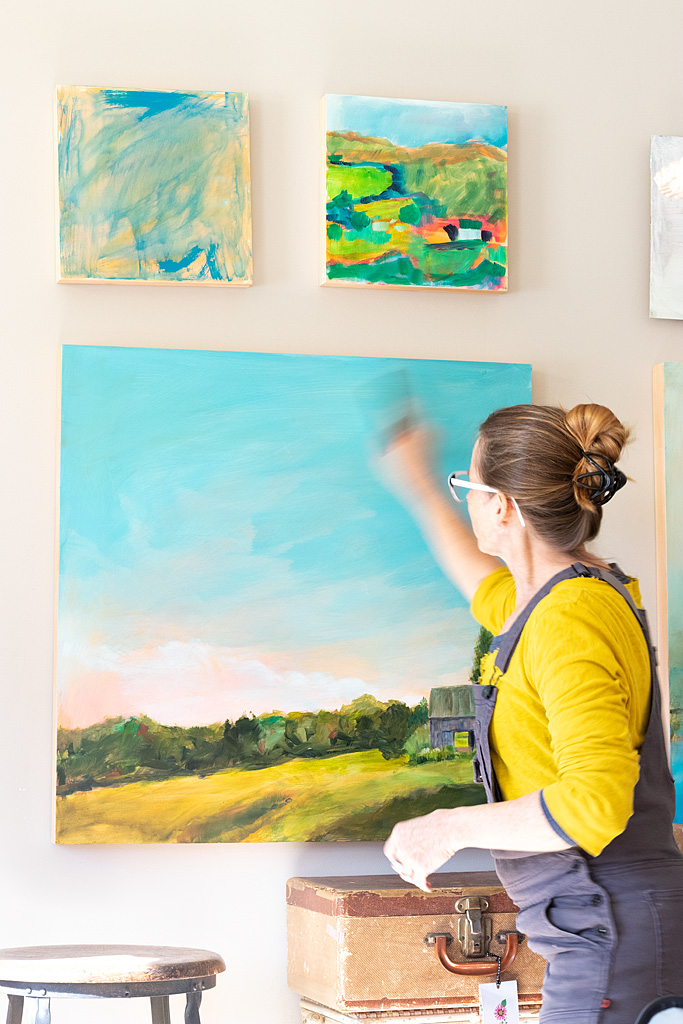 My studio is the old taproom in an 1830s brick house in rural Vermont.
But my favorite studio is under the sky where I get started on most of my paintings. My brother gave me an old plein air easel and it accompanies me around the back roads and hillsides near my home. I spend the winter months finishing my summer work, and creating dreamscapes that are composites of the places I've been fortunate to go. I work in acrylics, watercolors, ink and textiles.
I look forward to a day when the studio can be a social place again. If you are in Vermont and want to come view work in my studio gallery, give a call or email. We can plan for Covid safety ahead of your visit so we all feel comfortable. 
Look for studio workshops in the future.
Shop My Art
Available work from my studio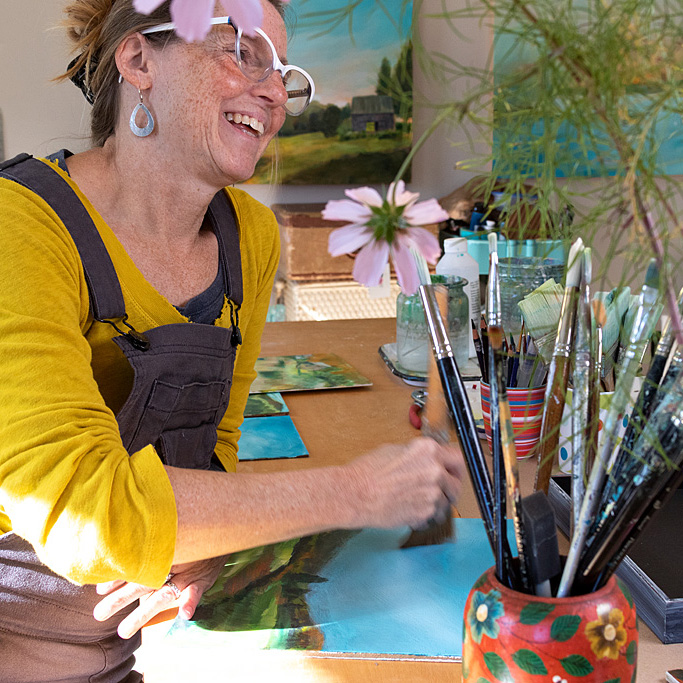 I work with ink,
paper, and paint.
A Plein air painter when the weather allows.
A seamstress and up-cycler of new and found textiles.
A thrift store regular (they know my name).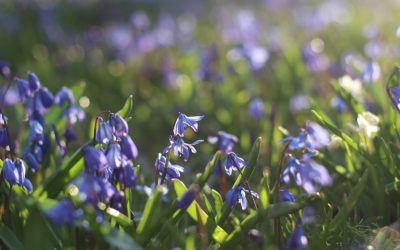 Everywhere I dig—and I am digging at every chance I get these days—I am finding something buried. And that could be a metaphor for all of us in these days of stay at home orders and isolation. What's deep inside is sustaining each of us, I'd wager. If we...
read more
Follow Along
Want a little blue sky in your inbox?
I send emails when the stars align (every so often).