January thaw came and went last weekend. The temps rose to mid 50s and after walking the dog on our muddy road I got motivated to cut back the dried perennial stalks by the house and in the garden.
When my mom got sick last fall, cutting back the garden didn't make the priority list.
But I have a new garden tool–given to me in October–that I've been itching to try. So on Saturday, in the mild air of the thaw, I took my new Japanese sickle out and cut back all the daylily, iris and aster stalks in sight. Plus some sunflower stalks, and various other annuals.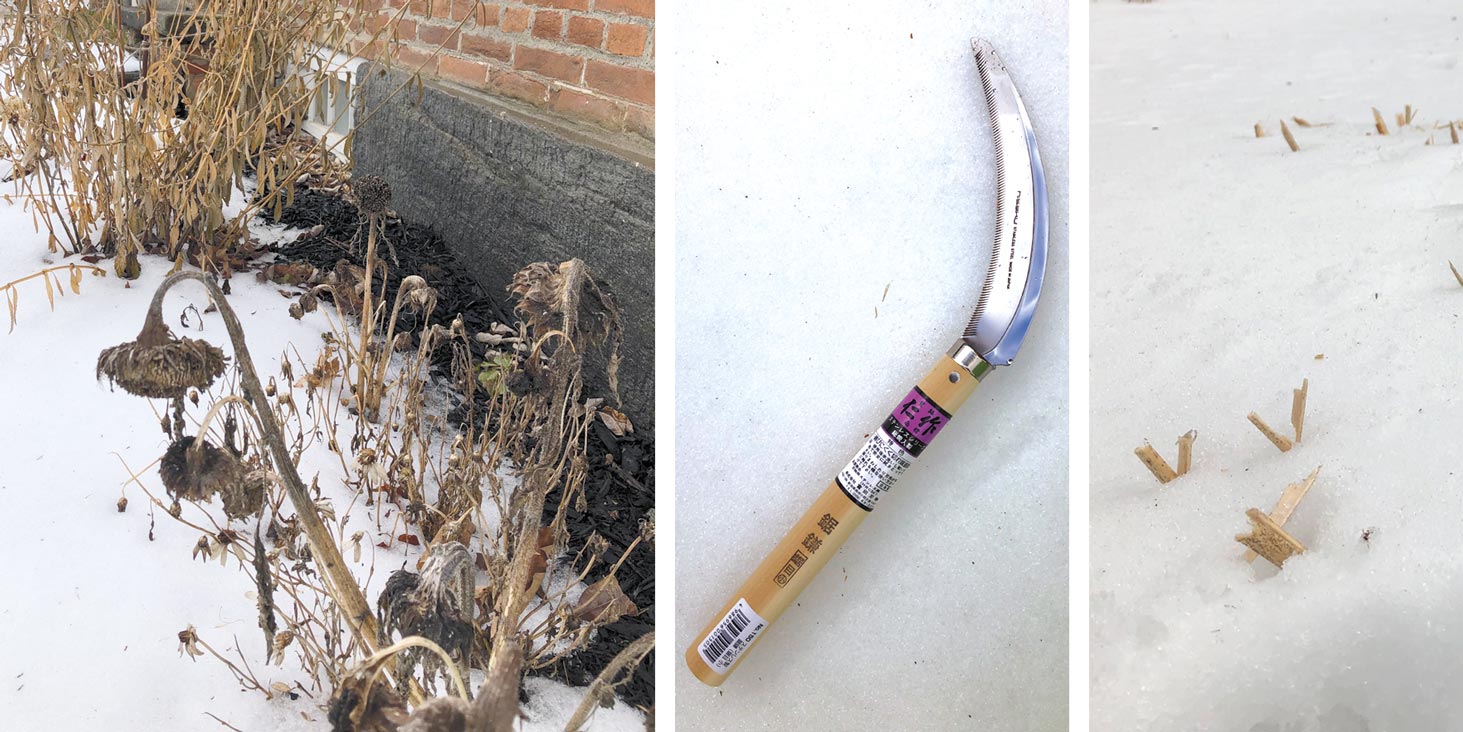 It took minutes. It was cathartic and fun.
Come spring the job of clean up won't be so bad. And I got a nice little shot of vitamin D from a natural source.